The Future of Student Engagement
Encoura provides custom technology solutions that combine Eduventures research, data science, strategic enrollment services, and multichannel marketing to serve over 2,000 higher ed institutions.
Encoura Serves
Higher Education
Over 2,000 colleges and universities trust Encoura to lead them to enrollment success.
Through proprietary data, actionable research, strategic consulting, and forward-thinking technology, we support institutions through the entire enrollment cycle. As previous enrollment leaders, we work alongside our partners to improve student search, recruitment strategies, funnel management, and student engagement.
Encoura Serves
Students & Families
Our programs increase the likelihood for a student to enroll in college by 38%.
We provide the nation's largest free college and career planning program to support students and their families in planning their post-high school journeys: Encourage. Through personalized resources and support, the Encourage app brings career exploration, college matching, scholarship matching, and application guidance to students' devices to connect them to their goals.
Encoura Serves
K-12 Educators
Over 7,000 high schools participate in the myOptions Encourage program to provide educators and their students college planning support.
myOptions Encourage equips educators with data regarding their students postsecondary plans, empowering them to conduct more informed and purposeful conversations with their students. Our tools and technologies allow educators to use their valuable time to focus on students most critical needs.
A Strong Foundation
Encoura has become who we are today from a history of consolidating strong teams from across the education industry over the past 50 years.
Encoura, formerly known as NRCCUA, was acquired by ACT in 2018, and we now serve as the critical link between prospective students and higher education institutions. Eduventures is our research division, with expertise on traditional student demand, adult learner demand, and academic program innovation. Collectively, we partner with over 2,000 institutions to reach their goals at every stage of the funnel.
Encoura's Mission
We empower students and institutions to create meaningful connections so everyone can make the most informed decisions to achieve their goals.
Encoura's Purpose
We believe that education is the catalyst for individual success and community transformation.
To achieve our mission, we live by the values of equity, integrity, connectedness, innovation, and empowerment.
Equity
We stand united behind students, parents, educators, and their communities committed to taking a stand for equity and to helping break down barriers to educational and career opportunities.
Integrity
We commit to serving our partners and communities with the highest integrity. Through honest conversations and truly desiring the best for our students and institutions, we hold ourselves to the highest standards of service, guidance, and partnership.
Connectedness
Our purpose starts and ends with students. Through our research, we seek to better understand students, discover their needs and motivations, and connect them to accessible resources to support their educational and career journeys.
Innovation
We collaborate with educators, institutions, and career providers to build bridges that create equitable pathways to success for all. We strive to improve the technology, services, and programs we offer by fostering an environment where employees dare to dream and think outside of the box in their daily work.
Empowerment
We are dedicated to empowering each student and institution to achieve their goals. Driven by our commitment to promoting equitable access to education and career success for all students, we actively take a stand and provide resources to amplify the voices of students and our employees as we work towards creating a more just world.
Solutions for Every Stage of Your Funnel
We empower institutions to fulfill their marketing and recruitment goals at every stage of the enrollment cycle.
Understand Your Market
National & Regional Market Insights
Competitive Benchmarking
Academic Program Innovation
Institutional Identity & Brand Sentiment
Search & Shape Your Class
Advanced Student Search
Predictive Modeling to Identify Primary,
Secondary, & Tertiary Markets
Parent/Guardian Profiles
Engage Your Students & Families
Digital & Traditional Marketing Solutions
Student & Parent/Guardian Personas
Institutional Website Consulting
Optimize Your Funnel
Strategic Enrollment Consulting
Customizable Enrollment Goals Tracking
Enrollment Funnel Analysis
A Complete Partnership
We combine industry-leading data, technology, research, and strategies across the industry to provide a proven solution for post-secondary and enrollment success.
Proprietary Data & Data Science
Top-tier student and parent data from ACT (our parent company) and our Encourage college planning program create our Combined Data Set. Originally known as NRCCUA, Encoura has been a lead data provider for higher education for over 50 years.
Technology
The Encoura Platform is designed to be your comprehensive enrollment solution that provides detailed reporting on your funnel performance, your competition, and your students to equip you to better understand how you're performing, identify growth opportunities, and gain competitive insights to help your institution stand out.
Research
Eduventures Research provides forward-looking and actionable research based on proprietary market data and advisory services that support both strategic and operational decision-making. Our recommendations and personalized support enable clients to understand the top traits of leaders in critical disciplines and evaluate the opportunities presented by new technologies.
Strategies
Our strategic enrollment consultants have been in your shoes. As previous enrollment leaders, we resonate with your challenges and your goals. With each institutional partnership, we listen closely and provide expert knowledge to develop a unique strategy of market insights and communication plans that leverages your team's strengths and sets you up in the best position to achieve your chosen goals.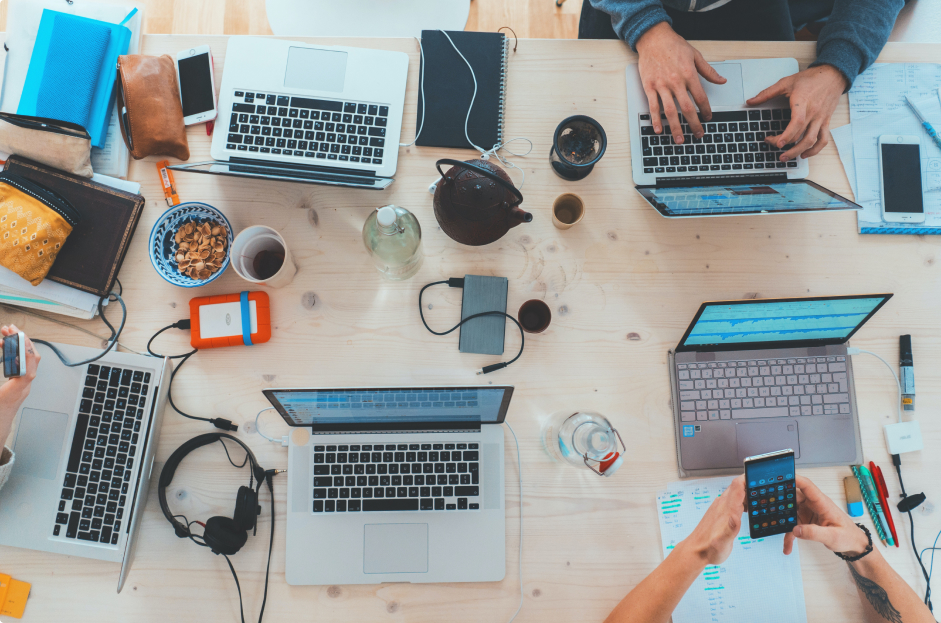 Encoura Team
Our team members bring unique strengths and professional experiences while unifying under a common vision of community transformation. If you are searching for a team with a mission to empower students and institutions, we invite you to join us!
Careers at Encoura